Locally manufactured sinceour inception
We've chosen to manufacture in France to revitalize the local industrial fabric, preserve our know-how and create jobs that can't be relocated. It's a choice of the heart! We wanted to work with partners who were close to us, so that we could grow alongside them.
For each product, we build a relationship of trust with an industrial partner in France and make a long-term investment in a unique manufacturing process. Manufacturing in France also means that we can deliver our products to you without having to travel long distances or flying.
Ile-de-France, cradle ofthe original gourd
Since the creation of Gobi, tens of thousands of original water bottles have rolled off the presses of our long-standing partner Microplast, in Périgny-sur-Yerres. 
It is thanks to his confidence that we were able to launch in 2010!

The original water bottle is made from copolyester, a high-quality reusable plastic that holds up well to washing. It contains no BPA or BPS, and has the advantage of being transparent, odorless and resistant.
The choice of this material was made in conjunction with our Mu eco-design agency and a materials researcher, to incorporate a precautionary principle that goes beyond health regulations, all under the supervision of ADEME.
All our materials are tested and validated by independent laboratories, both on new materials and after ageing simulations.
Discover the original gourd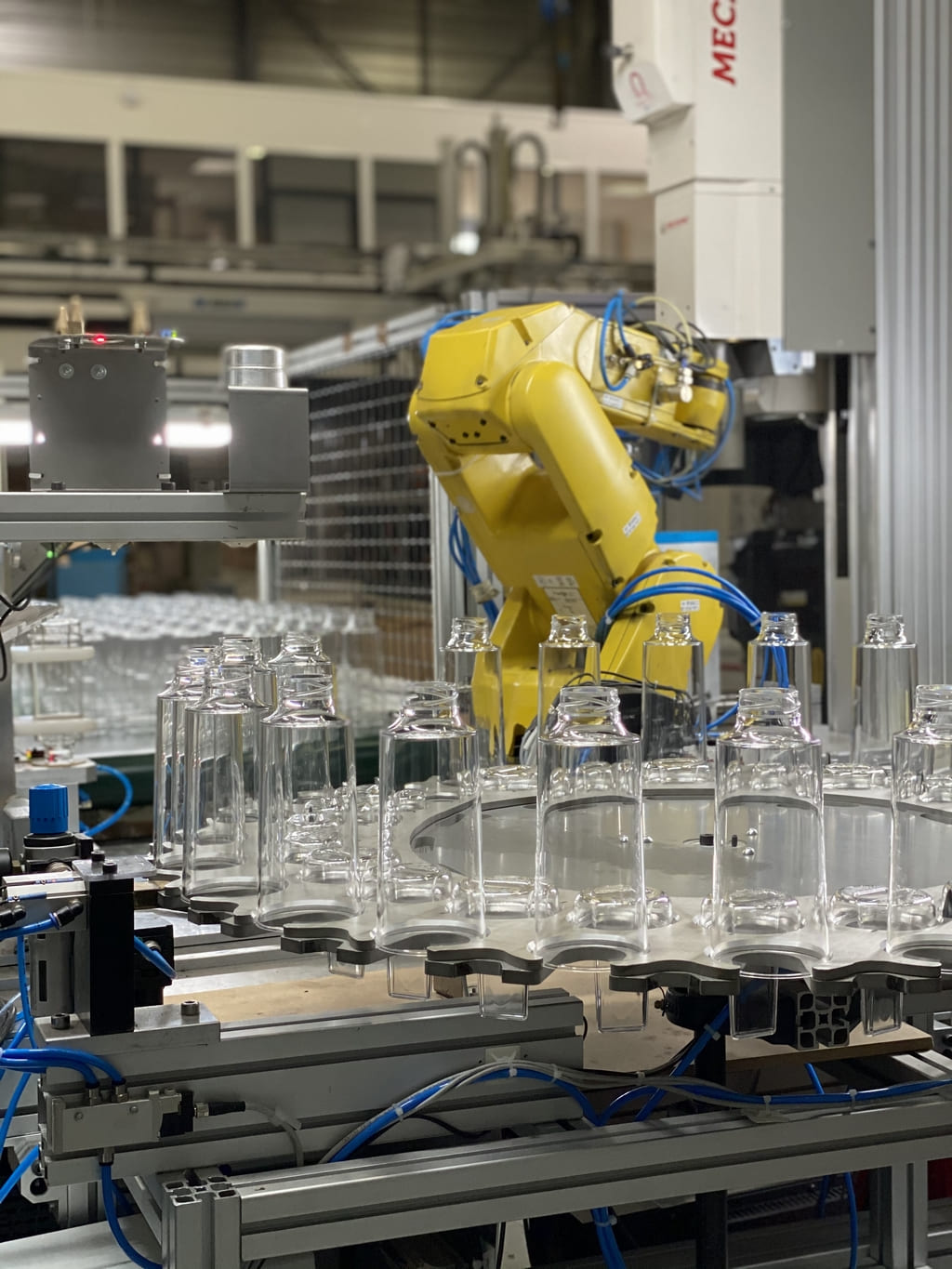 The indoor gourd, "Ain" number
The fruit of a collaboration with glassmaker Verallia, the indoor gourd boasts the distinction of being the first glass gourd made entirely in France . The bottle is blown and 60% of the material is recycled glass, all manufactured in Lagnieu, in the Ain region near Lyon.
" Considering its age, it's a site with a soul. Most of the people who work here are proud to do so. Glassmaking is a noble profession. For many of them, it's the third or fourth generation to be employed here," says manager Patrice Copin.

The gourd's shell is made at Standard Gum in Bourges, from a flexible biosourced plastic derived from 40% sugar cane.
Discover the indoor gourd
The street gourd, Burgundian to the core!
The lightest bottle in the range, the street bottle is manufactured at Frapak in Gron, Yonne. The factory uses a blow-molding technique to produce its rounded body.
Like its predecessor, the original gourd, it is made from copolyester, a high-quality reusable plastic.


Currently available in 50 cl, its 1L sister should soon join it.
Discover the street gourd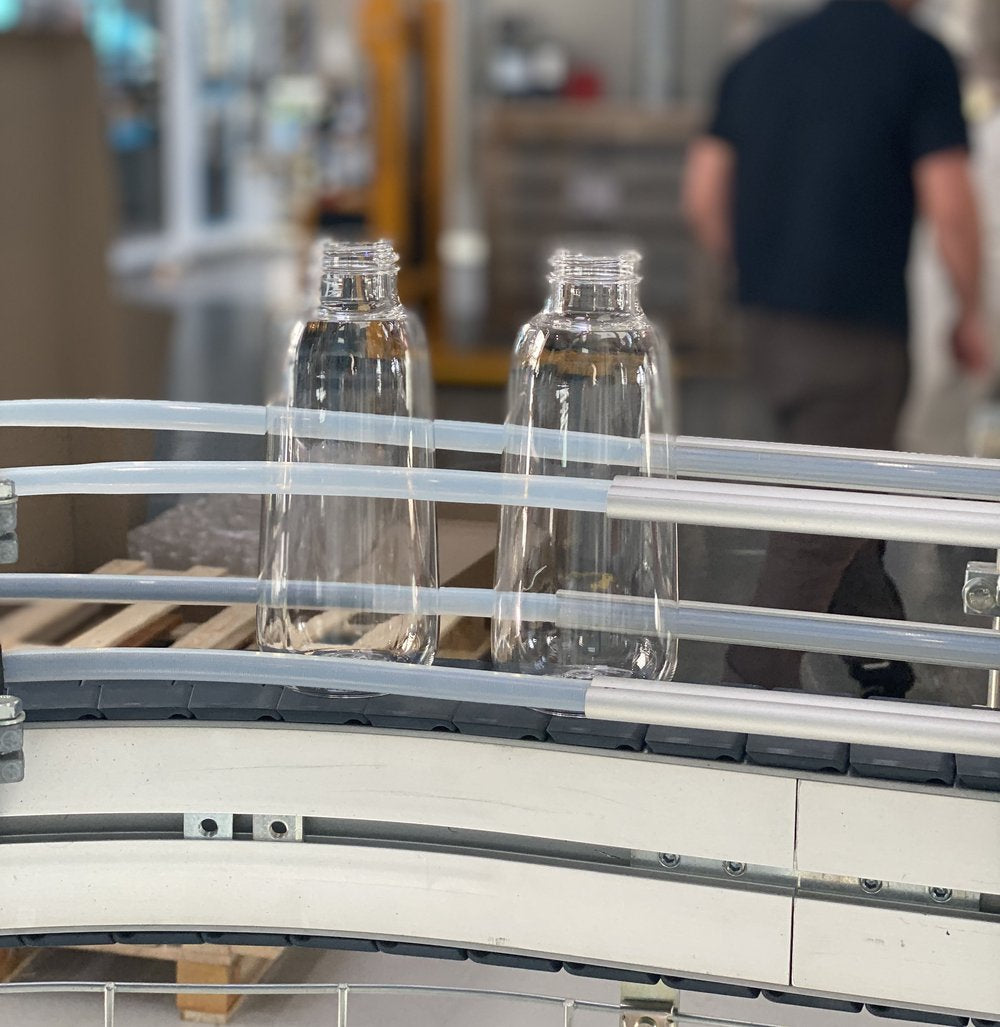 Customized printed graphic
Each of our bottles can be personalized with a card inside the body or on the cap. The cards are printed in France on PEFC-certified paper.
Card personalization is offered to the Pro. On the reverse side, the user can write his or her first name to recognize the gourd at a glance, and guarantee its adoption.
Request a quote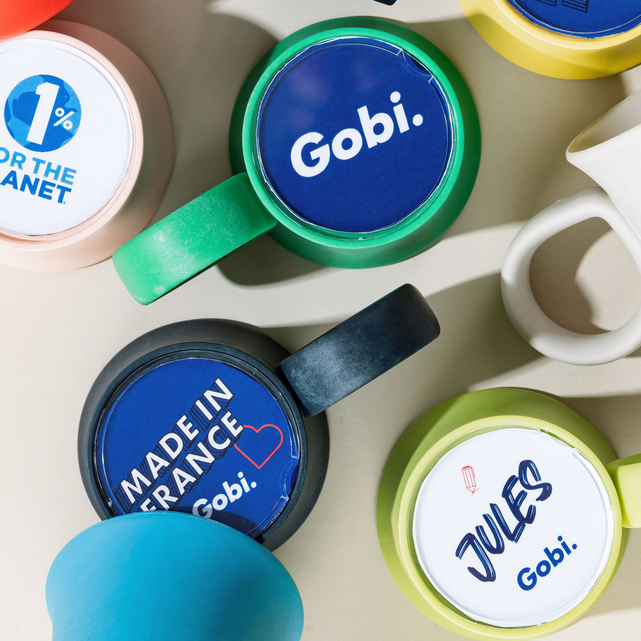 Assembly that supports inclusive employment
Once they leave the production sites, Gobi products are assembled by people with disabilities or people returning to work.  
Since 2014, we have been working in close collaboration with the Établissement et Service d'Aide par le Travail (ESAT)  in Mandres-les-Roses in the Val-de-Marne, 5 minutes from our historic factory. Meet Johana, our super coordinator who works directly with the ESAT!

In 2020, we also took over the team and warehouse of Ateliers Sans Frontières (ASF), which previously handled Veja's logistics. Ateliers Sans Frontières is an integration NGO of the ARES Group that helps vulnerable people find a job and a settled life.

We are convinced that a company can be both economically viable and have a positive environmental and social impact.