Choosing Gobimeans choosing
✓ Designed by us with the customer in mind to be both attractive and convenient to use
✓ 1 00% French manufacturing at 5 sites in France
✓ An eco-design development to measure environmental impact and reduce it as much as possible
✓ An ESAT assembly line to promote inclusive employment
Read our manifesto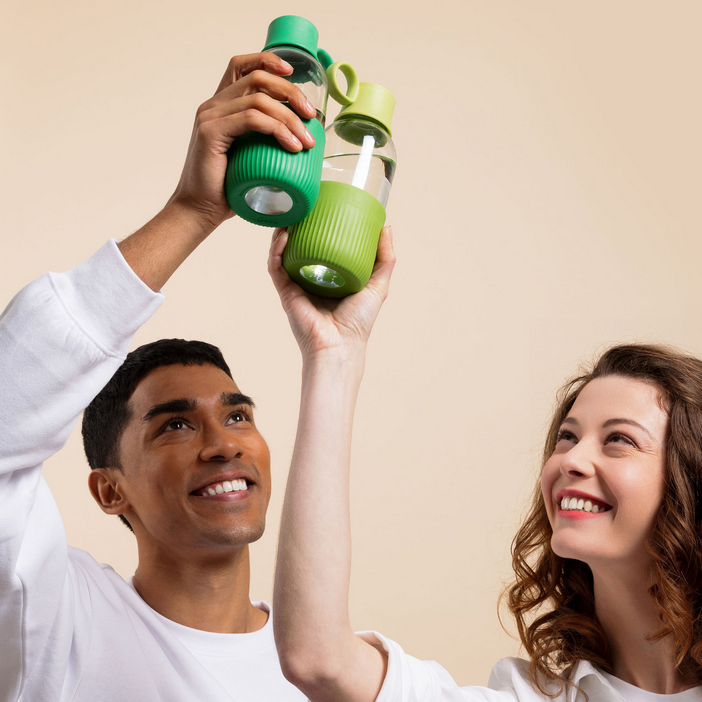 Gobi knows how to support companies
Join the thousands of companies and organizations that have been accelerating change with Gobi for the last ten years. Start-ups, large groups, administrations, factories, fashion shows, film shoots ... - Gobi has a wealth of experience to share and tools to offer you to make a successful switch to reusable products.
Request a quote
Corporate client testimonials
As part of our Stop Single-Use Plastic project at HIVE, our head office, we wanted to offer our employees an eco-designed solution that met our core values and was more than just a goodie. The Gobi water bottle totally met our expectations and even went beyond them by meeting 6 of the 17 SDGs proposed by the UN. The sales team, and more particularly Caroline Talman & Kiara Vigo, accompanied us right up to the distribution Gobi water bottles to our employees during the SD week. We worked on customising a water bottle to match our graphic universe, and the result is totally up to scratch.
The personalised Gobi water bottle, with a silk-screen print of our emblem on the front and a specific graphic on the card inside, appeals both internally and externally. It falls in line with our transition to the use of water dispensers and the phasing out of single-use plastic cups in our institution. Replacement of plastic cups in water dispensers with water bottles. Fast, efficient and very good business relations. Finally, it's Made in France :)
No more plastic cups for water dispensers at any of our sites. Raising employee awareness of the need for more sustainable consumption habits. Together with Kiara and Laure, we designed our Gobi Indoor in the UPSA colours for more than 1,500 employees!
Distributed during the European Week for Waste Reduction, they contributed to making this responsible event a great success! Many thanks to them and to Gobi for this French eco-design which is good for our UPSA employees and for our planet! We wanted to offer our students eco-friendly water bottles to avoid disposable plastic and goodies produced on the other side of the planet.
Gobi water bottle met our quality, respect for the environment and short supply chain criteria. We are committed to an eco-responsible approach, with the aim of obtaining ISO 14001 certification, for which we have indeed been recommended.
The presentation and distribution of eco-designed water bottles to our teams were in line with this approach and our desire to act together for sustainable development.
The water bottles have reinforced everyone's awareness and the need to participate in the preservation of our environment, at all levels. We were looking for an environmentally friendly product made in France with a nice look and affordable prices. We found it!
All our criteria were met and the icing on the cake, the product can be customised, which was a plus because these water bottles were our New Year's gift to our employees.