This Gobi product won't change the world. You will!
Gobi is 13 years' experience in providing concrete solutions to our society's environmental problems. It's about reinventing our daily lives with new routines that do good for the planet and its inhabitants. It's about bringing #fillgood to our lives and hydration to our brains.

A formula that's neither magic nor secret:
Gobi =
Design
+
UX
+
Preventive eco-design
+
Precautionary principle
+
Made in France
+
Assembly in ESAT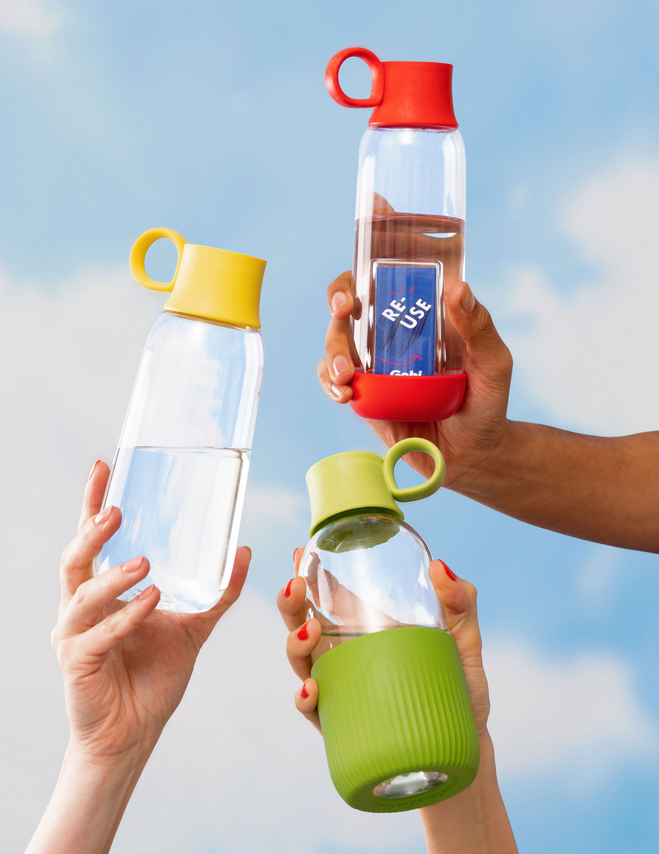 We deliver anywhere in Europe. Delivery is free for orders over €39 (to France). To consult our return policy, click here!
We use a French payment solution. Choose the payment method that suits you: CB or Paypal. An invoice is provided on request.
Almost every question is answered in the FAQ. At Gobi, we have no secrets.
Contact us here and we will get back to you as soon as possible.